Traditional businesses are now going digital
Contrary to myths, an optimized website is not only for globally competitive companies. Even
local small businesses need solid online marketing strategies to compete against industry giants.
A searchable company website is no longer an option. It is now a necessary tool for your
business lest you get trampled on by smaller optimized enterprises.

Generate Quality Leads
Save your energy and money. Local SEO in Philippines lets you aim on your target market with the highest chance of getting more conversions and actual sales.

Forge Industry Leadership
Build your authority in your own industry. Show that you are the master of your craft worthy of trust, respect, and a place in the digital map.

Produce Higher ROI
SEO in Philippines cost much less yet yields more satisfying results. Let SEO make your website a sales generating machine even while you sleep.

Establish Brand Awareness
Let local SEO in Philippines make your brand an iconic household name in your industry. Let them know that you exist and you have what they need.
local seo expert philippines:


fervil von
SEO is not a sprint but a marathon… and there's no way you can get overnight success in digital marketing.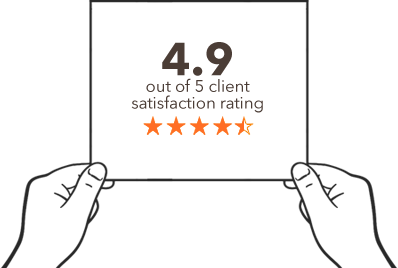 2,123% ROI in 4 months
Let your optimized website generate sales 24/7, no sick leaves nor breaks. No regular employee can beat that!
seo company philippines:
semblitz marketing services
SEMBlitz is a full-service seo company in Philippines which takes pride in delivering real results to local small to medium enterprises who cater to specific areas and regions.
Understanding what it takes to drive qualified traffic, convert visitors, and measure return on investment, SEMBlitz is driven to give local businesses the online marketing boosts they need to thrive and compete against big companies. Simply, SEMBlitz can put any local business on the map!
inquire now
Why should a local business
get SEO in Philippines?
Local SEO is not just your regular SEO. It caters to the special needs of local businesses with
highly granular targeting strategies to drive leads towards your online and physical stores.

Geo-Targeted Keywords
The local SEO team will research, analyze and target relevant keywords and search phrases used by your highly targeted market from specific communities or cities.
Local Business Directories
Your target clients will surely find your company in local business listings with the most important information to locate and reach you.

Highly Relatable Content
Forget the hard selling. The locals are now more interested in how you can genuinely help them with their pain points.

Google My Business
Google My Business is a vital part of local SEO. You can claim your spot in the Google Map and get a chance to be it the map packs.
Partner with the right
local SEO specialist
See Local SEO Services in the Philippines Frequently Asked Questions
How is local SEO in Philippines different from traditional SEO?
What types of businesses should use local SEO?
How do I compete in cities outside my physical location?
Where can I find a local SEO expert Philippines?
What is local SEO's price tag in Philippines?
How can I know if I get my money's worth?
Are You Ready To
Increase Your ROI?
If you're a local business owner who's keen to rank your website and grow your organic traffic, let's talk.
inquire now